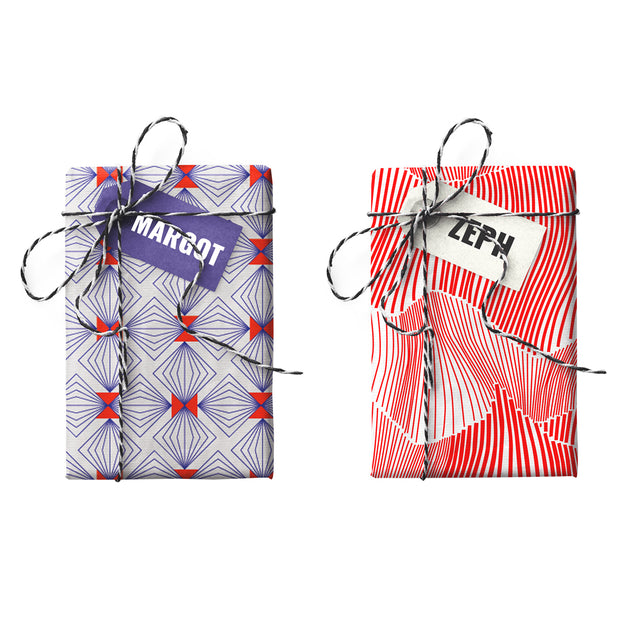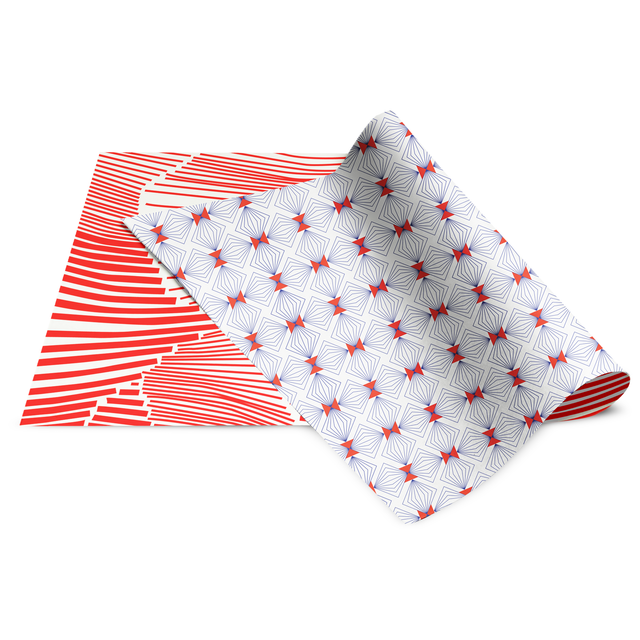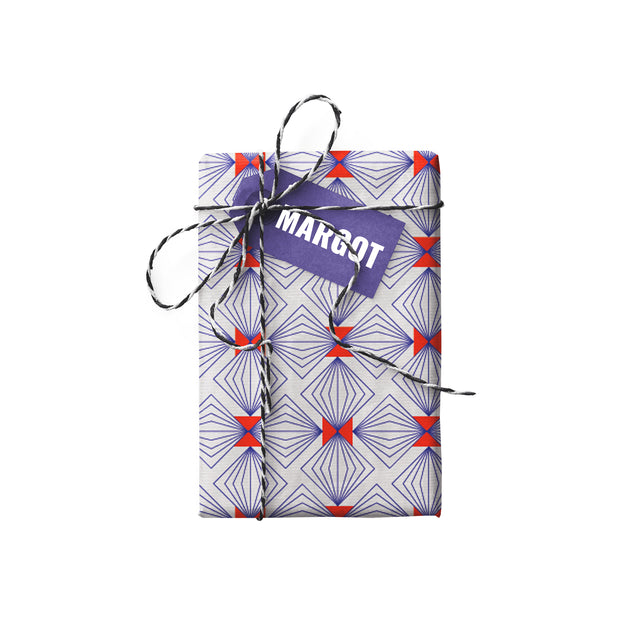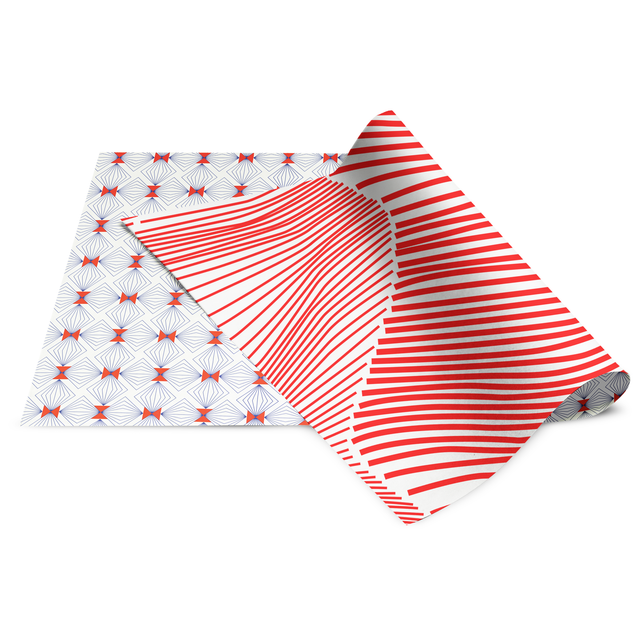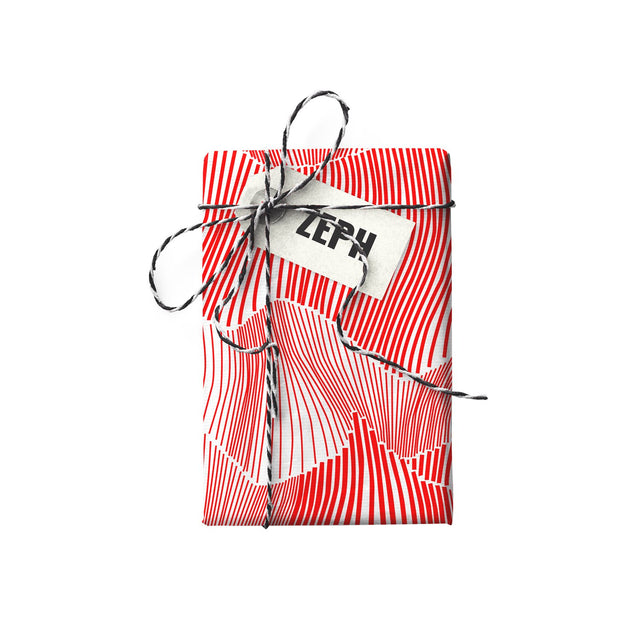 Margot Zeph Multipurpose Double-sided Stone Paper Gift Wrap
Dimensions: 30 SQFT.

Format: Double-sided Roll

FOLKUS Stone Paper is:
Liquid/Tear/Grease/Bacteria Resistant
Tree/Water/Bleach Free


Margot is the first design birthed at FOLKUS. One look at Margot and you feel something cosmic, whimsical, and oddly African/Black neo-classical. By all appearances, the Margot design may look completely uniform, yet upon closer inspection, you can see the imperfections. Margot is destined to be an heirloom concept design, abstractly bridging the old world Africa to the new world of the Americas. This is a design easily at home in Mali and Nigeria as well as places such as Panama or at the inkwell on Martha's Vineyard. 
Inspiration notes for Zeph:
Stripes are a chief staple in design and we love stripes!  FOLKUS is not an ordinary brand so we could not settle for ordinary stripes. The inspiration for Zeph comes from the lexicon of doodling, graffiti and tagging -- the modern why to put your mark on the world.  Public spaces are the canvas for these marks and manifest sometimes as figurative art but more commonly as writing on the wall -- a name, initials or a crew moniker on a bus or subway panel surface, locker room wall or bedroom. A black Sharpie or thick marker is the principle tool to craft these markings, so FOLKUS aimed to create a striped pattern based on marker strokes. With some clever manipulation Zeph morphed into a funky, sophisticated grown-up pattern and were not mad that the stripes somewhat mimic zebra stripes. While black marker is the tradition, we opted to buck with tradition and go red because what could be more Black than to be different.  Zeph does not seek to be mainstream, but accidentally seems like a familiar classic. Zeph like all of our designs can be used for any occasion - birthday, Baby Shower, Christmas, Juneteenth.  When Christmas and Kwanza approach select Zeph if you are thinking of a candy cane theme/motif. 
Zeph is paired with Margot, another classic design. Zeph goes equally well with Kenya, Anansi, Nana, Monroe, George and Yusuf.
Inspiration