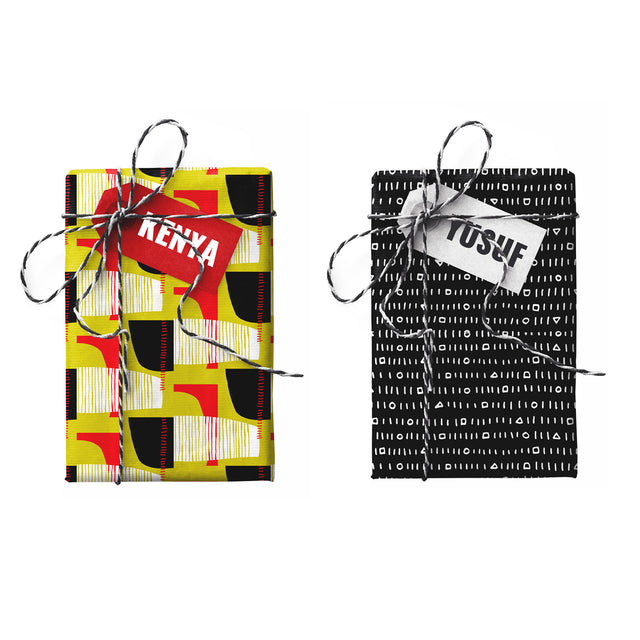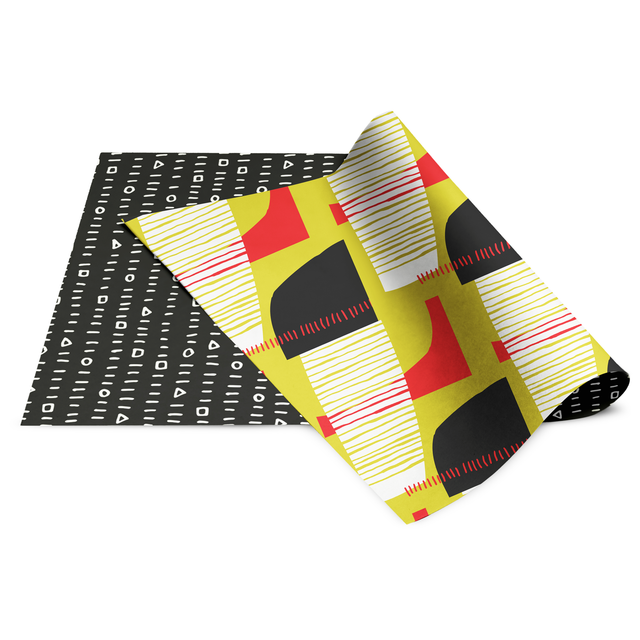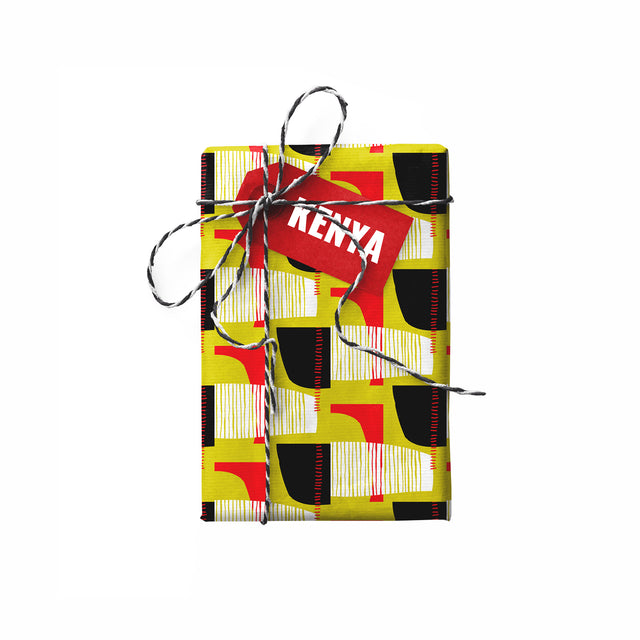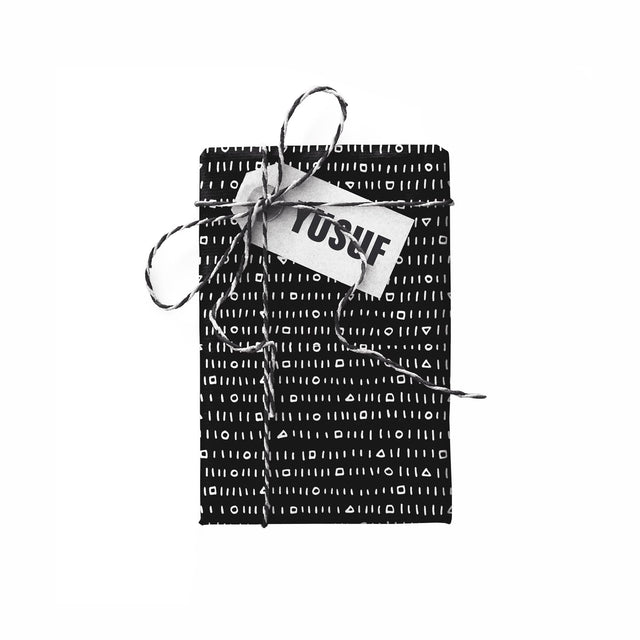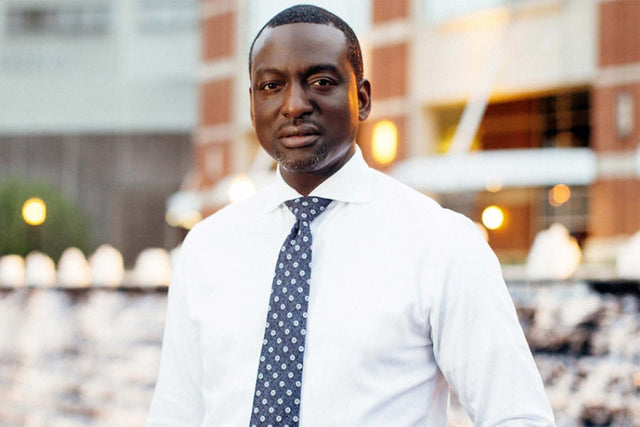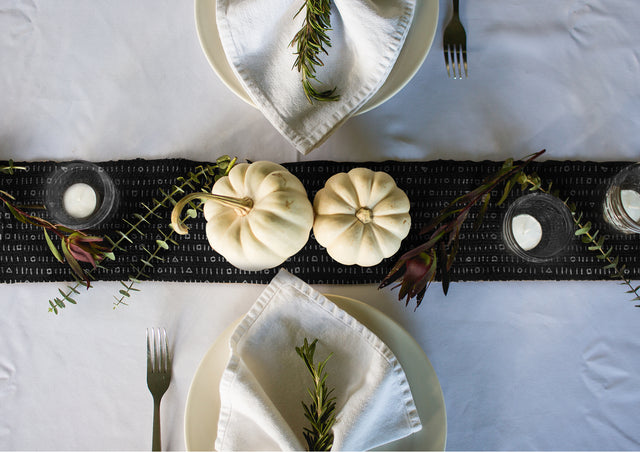 Kenya Yusuf Multipurpose Double-sided Stone Paper Gift Wrap
FOLKUS Stone Paper is:
Liquid/Tear/Grease/Bacteria Resistant
Tree/Water/Bleach Free
Size: 30 Square Feet / 76.2 cm x 3.05 m
Inspiration Notes for Kenya:
Kenya is inspired by the modern woman that strikes a balance between bright effervescence, yet grounded in the black and white realities of the times, which explains her pairing with Yusuf, "that numbers dude".  Kenya is immensely creative and surprises herself when she unearths a new talent. Kenya is a charming go-getter -- never the gold-digger always the purebred goal-getter, she uses all those talents to manifest an abundance of opportunities. Kenya is also a professional reader -- she is not buried in the books, but burying her haters in A-grade shade, her quick mind and equally quick mouth is fully loaded with read, after read, so don't come for her.   
Inspiration Notes for Yusuf:
We all know a person that slays grey matter in favor of clear, decisive decisions; those Folks are the Yusufs in our messy lives.  Yusuf is the level-headed, clear-thinking, analytical person in the crew. Yusuf may be a numbers guy, possibly works in risk management, a lawyer or an administrator. 
According to the gospel of Yusuf -- everything is black and white -- life is best lived drama-free. He loves order, predictability and yes finding meaningful patterns to hack life.  Yusuf eats rights, works out and he was probably the first guy in your crew to run down the aisle to be a family man. Brothers and sisters please don't ask Yu to join your gift circle, sou sou, MLM scheme -- he wants no parts of your foolish.  However, if you have a tough decision to make, you might want to consult with Yusuf, he is the truth.
The primitive marks of the Yusuf design is an abstract concept of a ledger, constellation and the constitution of a humble man who measures his worth through an accumulation of cherished memories and milestones made with his folk, his tribe. The contrast between the matte black is juxtaposed with a series of white tic marks, circles, irregular squares and deltas (triangles) which represent change. 
Inspiration