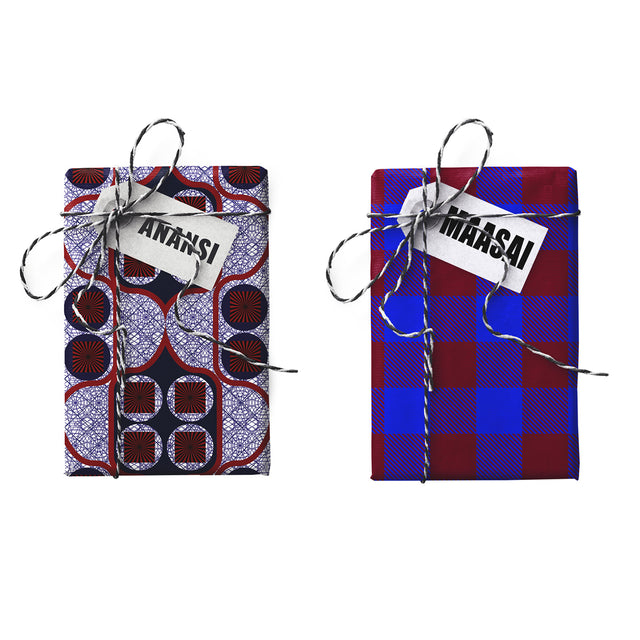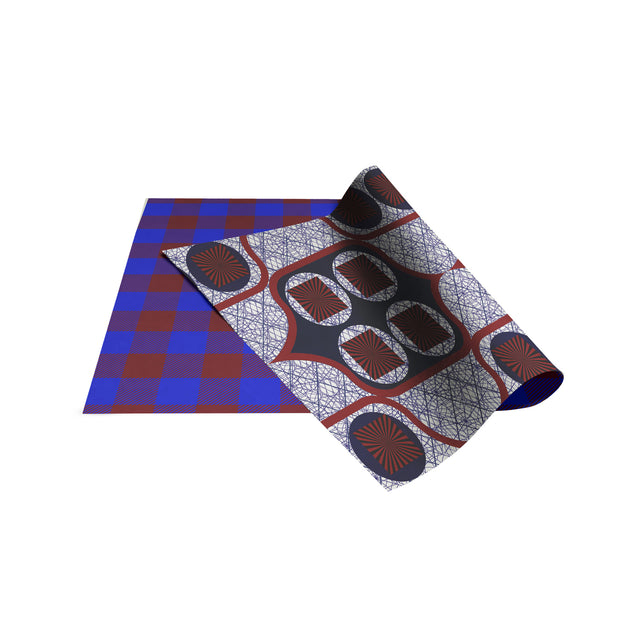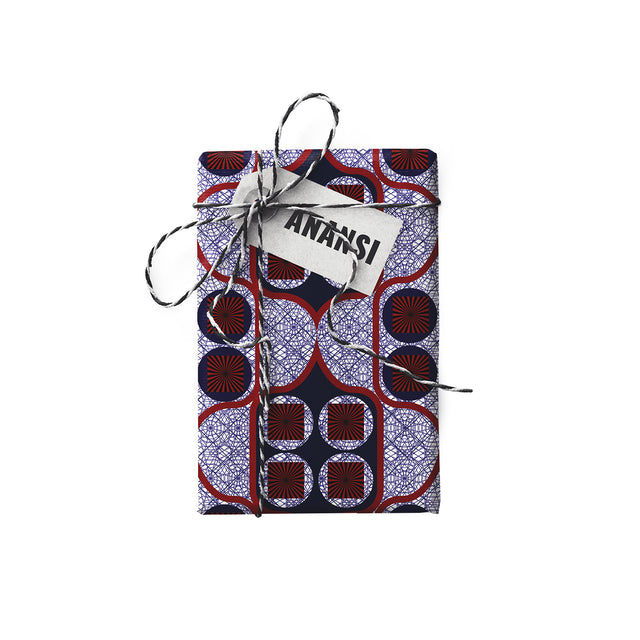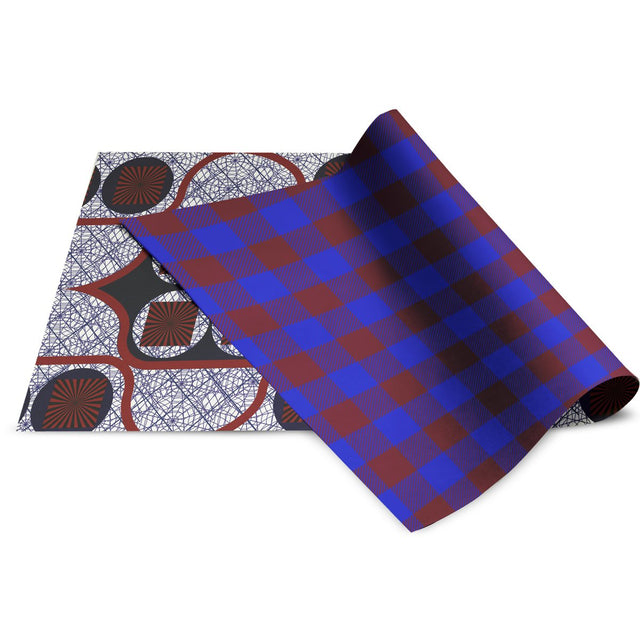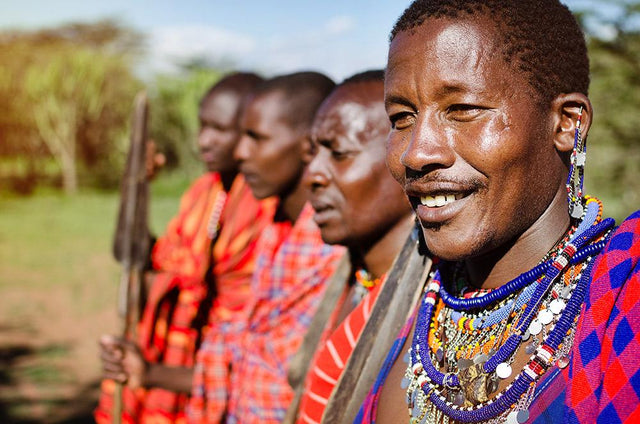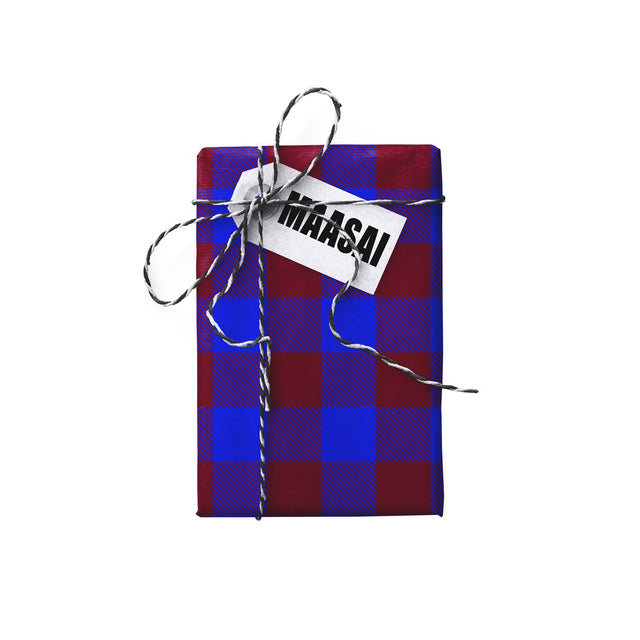 Anansi Maasai Multipurpose Double-Sided Stone Paper Gift Wrap
FOLKUS Stone Paper is:
Liquid/Tear/Grease/Bacteria Resistant
Tree/Water/Bleach Free
Size: 30 Square Feet / 76.2 cm x 3.05 m

Double-sided Wrapping Paper paired with Maasai Design
Inspiration Notes for Anansi:
The Anansi design is a tribute piece to the spider tales and the dynamism of Black oral tradition. Anansi means spider in the Ghanian Akan language. The spider tales were transmitted to the Americas by way of the Transatlantic slave trade.
The Anansi design features a layer of intricate webs fashioned to almost resemble violet-colored lace. Oftentimes, lace  adorns West African gowns, suits and dresses. The design also features sanguine clusters or pods to symbolize the communities where our spider tales took a foothold in such places as Suriname, Grenada, Colombia, the Virgin Islands, Jamaica and South Carolina to name a few.  Anansi the character would later permeate beyond the communities of the enslaved and in the 20th century made its way into Disney's animated film Song of the South, DC Comics Justice League and Marvel Comics The Amazing Spider-Man Volume 2 (2003), wherein it is revealed that Kwaku Anansi was the first Spider-Man.
In English speaking communities, Anansi the name would evolve to Anancy or Aunt Nancy, which may explain why an older relative refers to a house spider as Nancy.  Black folks exercise caution and care when a spider appears in the home because spiders bring "messages" or signs -- everything from lottery numbers, the arrival of new life or a "bright idea".  Cheers to the arrival of Anansi a.k.a. Nancy.

Inspiration Notes for Maasai:
The Maasai design is based on the shuka fabric which is worn by the Maasai people of East Africa. The adoption and origin of the shuka into Maasai culture are unclear, but  stories include late 19th century Scottish missionaries and linkages to the popular blue, black and red dyes found in "guinea cloth" on the slave trade from Madagascar dating back hundreds of years.  In recent years, the shuka has become popularized in high end fashion. 
FOLKUS could not resist pairing West and East Africa to make a combination of Anansi and Maasai!
Inspiration