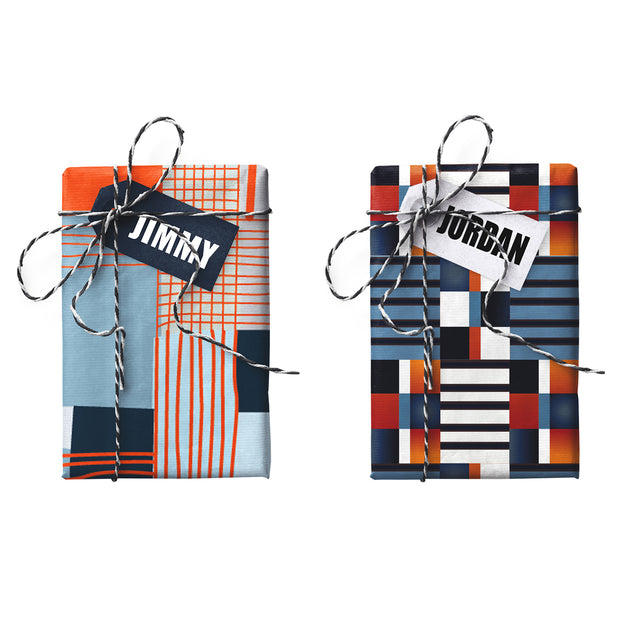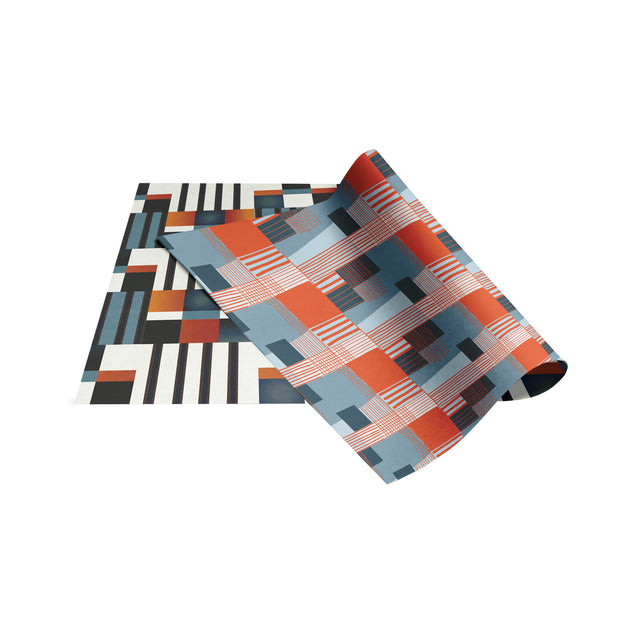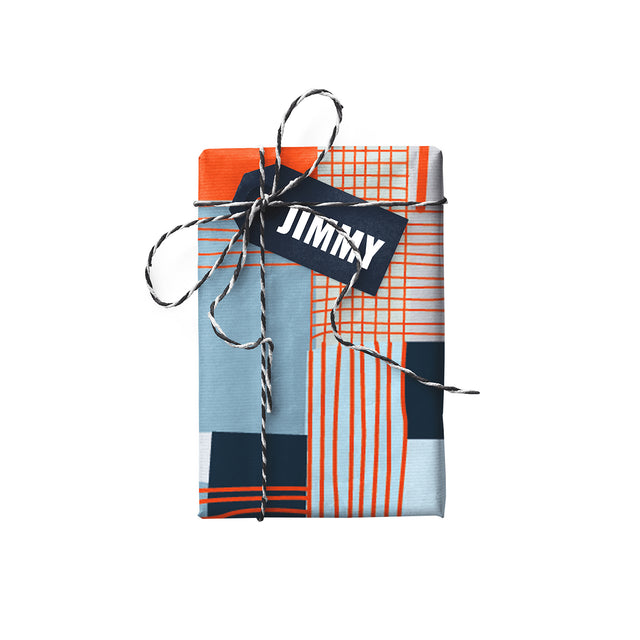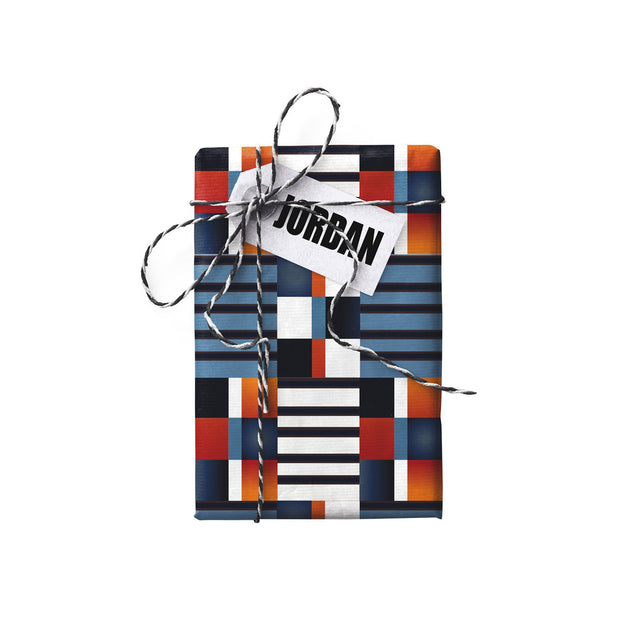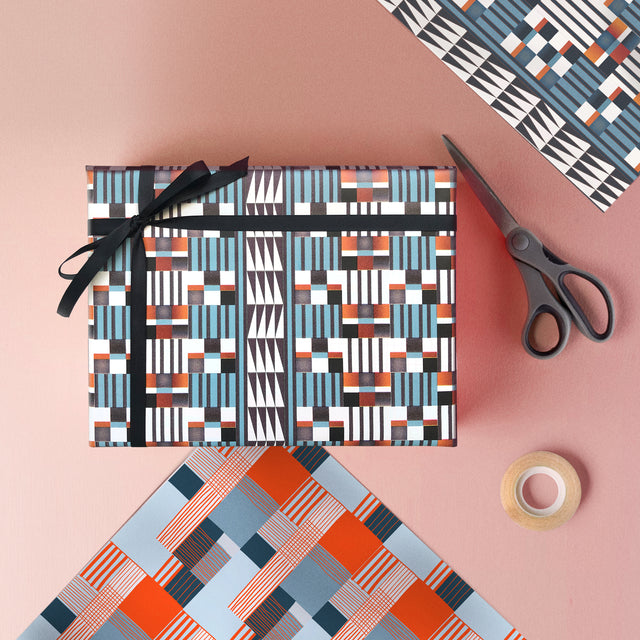 Jimmy Jordan Multipurpose Double-sided Stone Paper Gift Wrap
 FOLKUS Stone Paper is:
Liquid/Tear/Grease/Bacteria Resistant
Tree/Water/Bleach Free
Size: 30 Square Feet / 76.2 cm x 3.05 m
Inspiration Notes for Jimmy:
"Brother" Jimmy is the human Swiss-Army knife -- the guy that somehow has amassed a wealth of know-how knowledge. Jimmy knows how to build shelves, fix your computer, make sushi, braid hair, prepare your taxes; we could go on and on. Jimmy is a "relaxed" design because like the man be prepared to hear "no problem" when he lends a helping hand. Given Jimmy's depth of know-how, you cannot box him in or limit the directions of his talents. FOLKUS crafted a design featuring asymmetrical boxes and crooked lines to give the design an expansive quality.
Inspiration Notes Jordan:
The Jordan design is based on Kpokpo, "a country cloth" crafted by the Vai and Mende people of Sierre Leone.  A Kpokpo is a heavy cotton cloth crafted on a tripod loom. These beautiful textiles were once a symbol of wealth and prestige, so much so that the cloth was used as sort of hammock to transport chiefs and to mark special occasions. The scarcity of Kpokpo textiles inclined FOLKUS to produce a modern exposition and homage. The composition and aesthetic make Kpokpo a timeless design. 
Inspiration