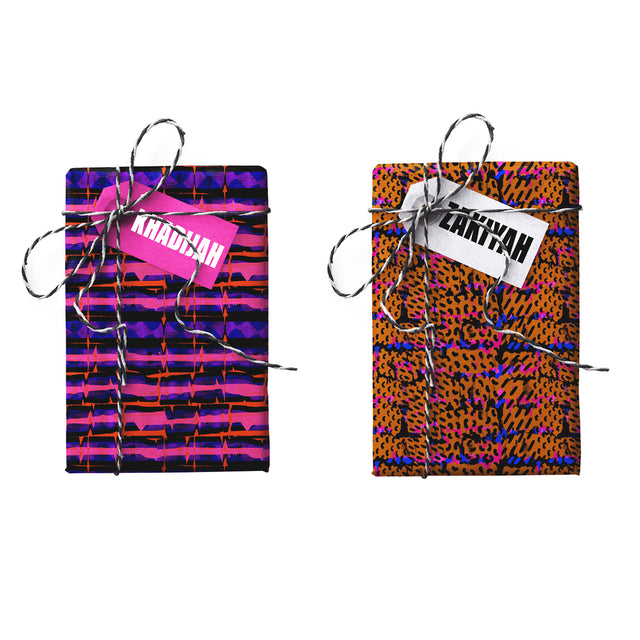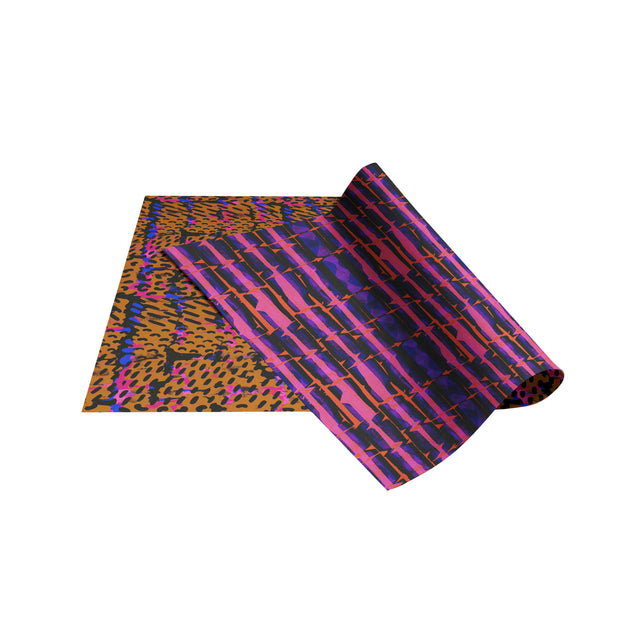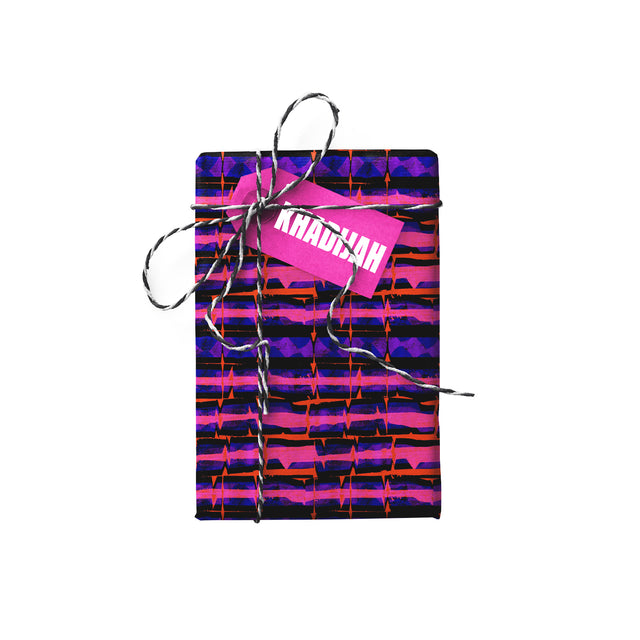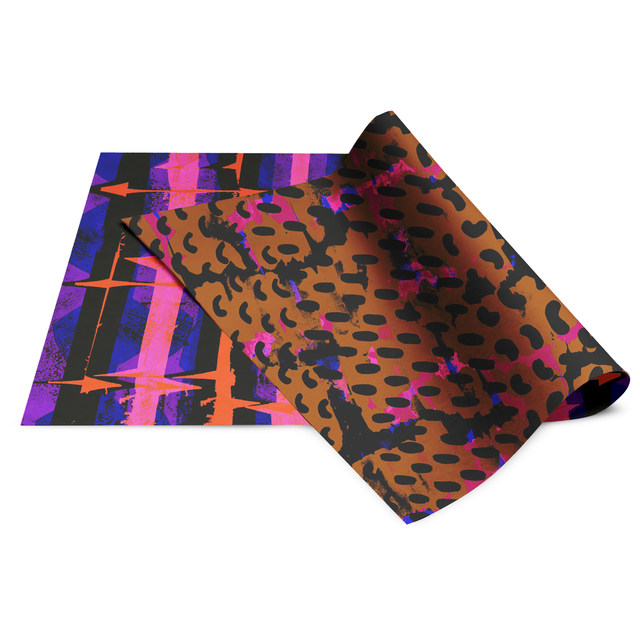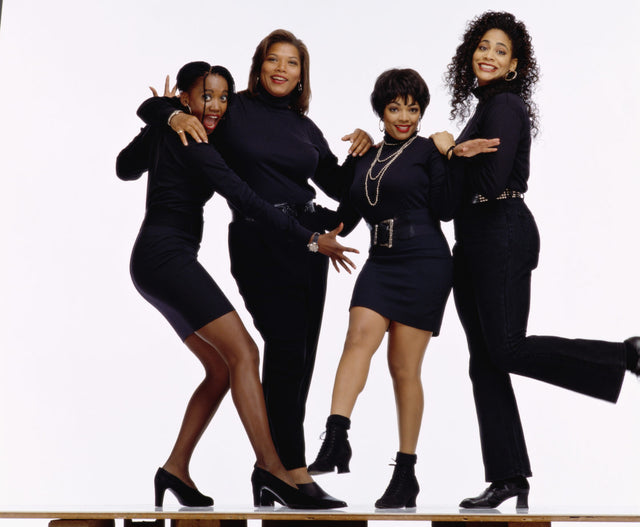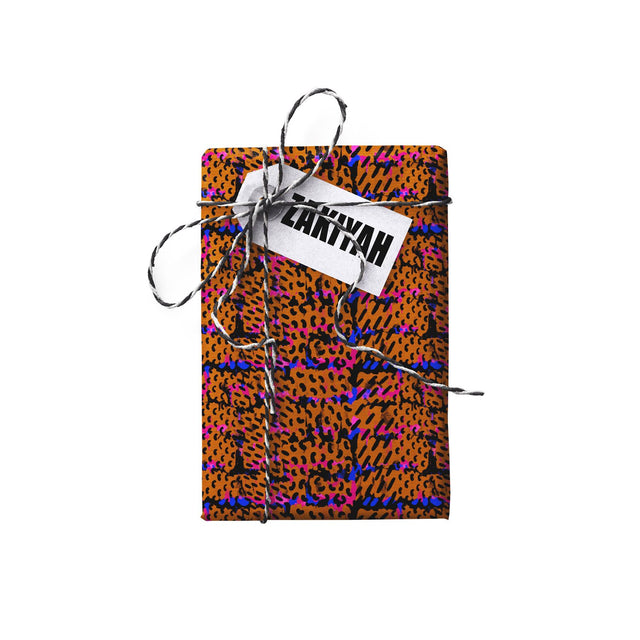 Khadijah Zakiyah Multipurpose Double-sided Stone Paper Gift Wrap
 FOLKUS Stone Paper is:
Liquid/Tear/Grease/Bacteria Resistant
Tree/Water/Bleach Free
Size: 30 Square Feet / 76.2 cm x 3.05 m
Inspiration Notes for Khadijah:

Khadijah is inspired by the all the boss women, trailblazers, rich chicks counting stacks and leveraging their resources to make transformative change. While an independent thinker, Khadijah thrives on collaboration and edification. 
Historically, the first Khadijah of notoriety was the Prophet Muhammad's first wife. The "Mother of the Believers" was twice married, an experienced mother, a wealthy merchant and a seasoned 40.  Muhammad, 25 literally moved Lady Khadijah's product in what is now modern day Syria and earned a reputation as a honest salesmen with the greatest profit margins. Khadijah did not sleep on the "yung boi./buck"  Khadijah became Muhammad's first investor in spirit and in coin to finance hubbie's "ministry". (Where my First Lady's at?)
Fast forward to the 1990's in the United States and Khadijah went from an obscure 1970s Black Muslim/Nation of Islam baby girl name to "household name" as the central character Khadijah James as played by Dana Owens better known as Queen Latifah on the hit television show Living Single. TV critics dubbed Living Single the Black edition of NBC's sitcom Friends.   (Like Really?! The nerve).  While Rachel and Ross were lunchin' in a coffee shop, our beloved Khadijah James was the founder, publisher and editor of Flavor magazine, a Howard Bison, Brownstoner/owner, Scooter's Bae and bomb ass friend and cousin.  Never perfect Khadijah ("Jah Jah") James inspired young black women to go from Mecca (Howard) to Mecca (Black New York--Fort Greene, Harlem). Raise your hand if you're trying to tap into your inner, industrious Khadijah.
James was not the only Khadijah making moves in the 90s, there was also Khadijah, the "Buddha Queen", the protagonist in Dirt Nation's rap song. Buddha Queen Khadijah was a respected female hustler who does "time" and maintains the respect and loyalty of her crew.  And here is the bonus -- The Queen possesses diversified interest and assets as an "executive producer" who builds a recording studio for her neighborhood folk.  How can you not love a women that has multiple streams of income and puts people to work. We imagine that Queen Khadijah is now in her 40s with a line of CBD products, cannabis dispensaries and a tech investor. Khadijah's only federal woes are balancing her portfolio with T-notes and finding the right lobbyist on the Hill. Will you rap along with us "Khadijah, Khadijah -- My Budda Queen -- Khadijah, Khadijah" and please lean into it with your left shoulder.

Naturally, FOLKUS saw it only fitting to create a bold design for Khadijah -- the First Lady, Entrepreneur and Queen. Khadijah features black, plus red and blue to form purple and fuchsia smoke .  Khadijah is wavy, deep and emits powerful vibes. Khadijah is paired with Zakiyah. I think we all can agree Khadijah possesses FOLKUS.
Inspiration Notes for Zakiyah:
When you find a dope friend that feels more familial than blood, hold them close and tight.  In the FOLKUS tribe said dope friend is Zakiyah. In Arabic, Zakiyah means pure and in Hebrew the name means winning or gaining. Our Zakiyah is selfless love personified, she is the bestie, hype woman and "sister" you can only dream of -- when you win she wins! Zakiyah is a supreme listener and can distill all your "feels".  When you call her "Z" -- she knows shit serious, when you call her Ki or Kiki all is good.
Zakiyah's level of devotion is the core of her DNA, so it is important that she avoids spreading herself thin. Zakiyah always opts for quality over quantity, she is a subject matter expert not a know-it-all. Zakiyah aims to be the advocate,champion, cheerleader of a heartful (versus handful) of important people and causes.
Zakiyah's loves flare in her wardrobe and decor and almost never can resist camo -- and her camo is open to interpretation as seen in her quasi-animal print FOLKUS design. Zakiyah is the women that can try any look or trend and make it work. Zakiyah is the person that gives you the nudge to go from nude polish to statement fingers and toes. Zakiyah is the one person that makes you feel ever more confident about taking chances, seizing opportunities and silencing the voice of self-doubt.
The Zakiyah design is part camo and part animal print, the design complements Khadijah. Zakiyah does not necessarily "blend-in" but can conceal and rather protect what it is shield. This paper is great especially when wrapping something irregular in shape and form.  Zakiyah can anchor your FOLKUS gift spread and pairs well with with Smooth Operator, Chi-Chi, Monroe, Ola and Yusuf. 
Inspiration