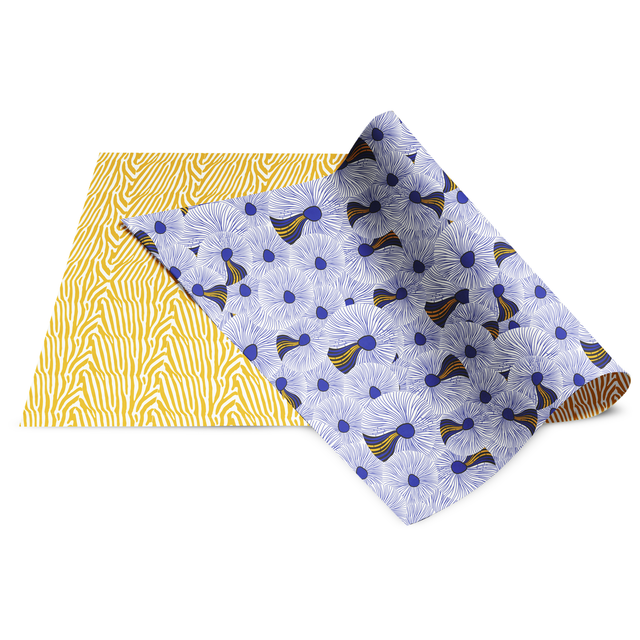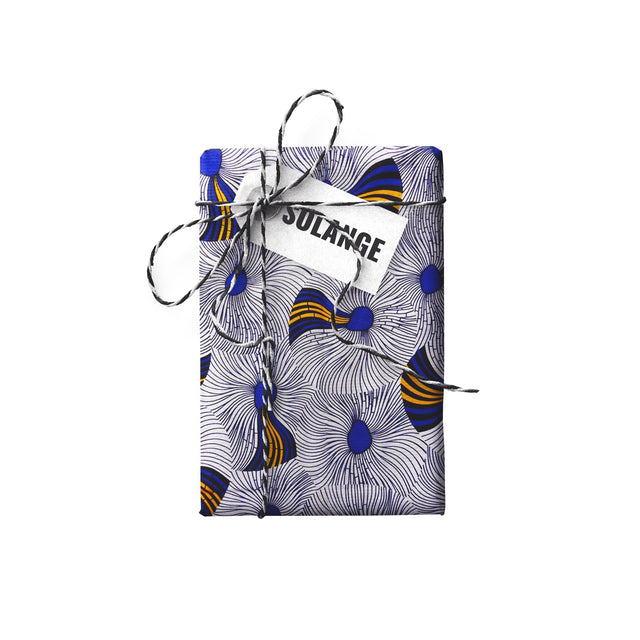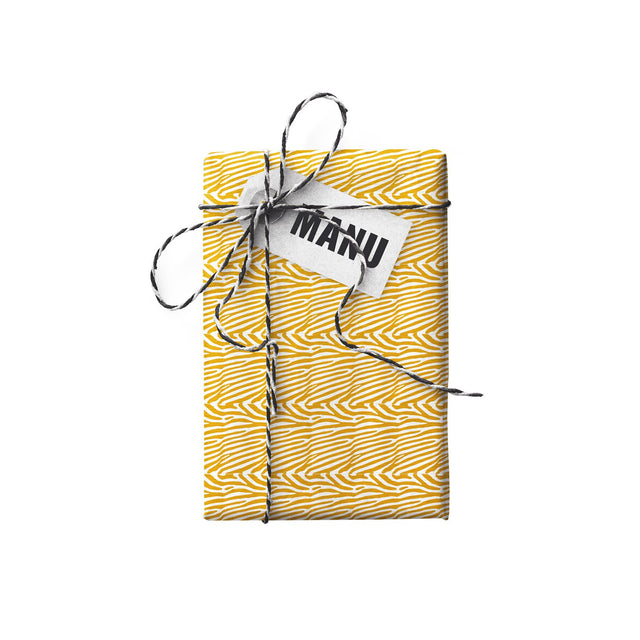 Solange Manu Multipurpose Double-sided Gift Wrap
 FOLKUS Stone Paper is:
Liquid/Tear/Grease/Bacteria Resistant
Tree/Water/Bleach Free
Size: 30 Square Feet / 76.2 cm x 3.05 m
Inspiration Notes for Solange:
Solange is inspired by life's surprises, not necessarily highs and lows, but rather moments of self-discovery, second chances and gratitude. The name Solange means solemn in French so we sought to use a serious blue coupled with radiant yellow to remind us of artist, Solange Knowles, arguably the most famous second child. Solange the woman and the design are at ease in the environments they create and inhabit.
Inspiration Notes for Manu:
Manu means second child and is rightfully paired with our favorite second child Solange.  Manu is a vibrant golden zebra print.
Inspiration